---
Your Mazda is a dependable and fun-to-drive vehicle engineered to provide years of enjoyment on the road. However, to ensure its best performance, you'll need quality maintenance and parts supplied by a team of skilled professionals.
At Paretti Mazda, we take pride in offering the largest Mazda service and parts center in the Metairie, Harvey, and New Orleans, LA, region. Whether your vehicle needs a simple checkup or serious automotive repair, our team can deliver the specialized service to keep your Mazda in its best condition.
---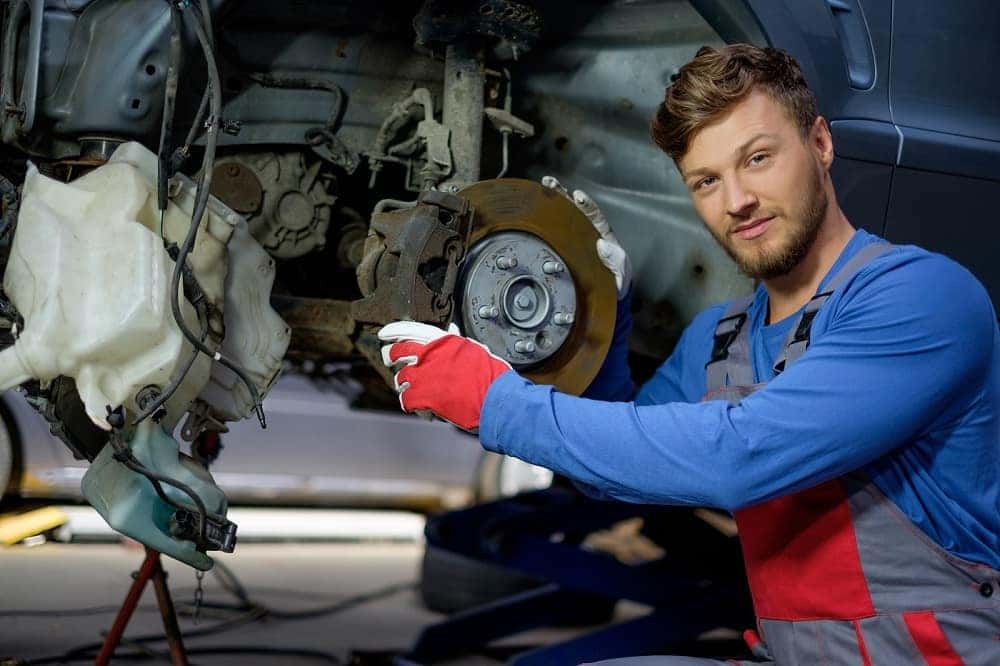 The Benefits of Our Mazda Service
When you choose our on-site Mazda service department, you can expect world-class repairs performed by our Mazda-certified service personnel. Delivering unrivaled customer service at every turn, they'll patiently answer all your questions and design a maintenance schedule that best suits your vehicle's specific needs.
Our technicians boast an extensive knowledge of Mazda rides and will take the time to inspect every component and perform needed services with great attention to detail. If you're experiencing anything unusual with your drive or have any questions, a member of our team will be happy to take a look at your car.
We'll thoroughly inspect every part, diagnose any issues, and recommend the best course of action to get you back on the road quickly. Whether we're performing a major repair or a quick oil change, we'll work diligently to get you back behind the wheel as soon as possible.
---
When Do You Need Auto Service?
When your car may need servicing largely depends on your vehicle's mileage. Certain services, like tire rotations and engine oil changes, should be done every 5,000 miles or six months. Meanwhile, other services only need to be done every 40,000 miles or four years, like brake pad replacement and wheel replacements.
Every vehicle is different, though, so you should consult your owner's manual for the best timeline when certain routine maintenance should be performed.
It's also important to note: Your personal driving style and road conditions can affect when certain services are needed. Always pay attention to your car and take note of anything out of the ordinary. If you notice a strong oil smell or hear unusual noises, it's best to bring your car in right away for an inspection.
---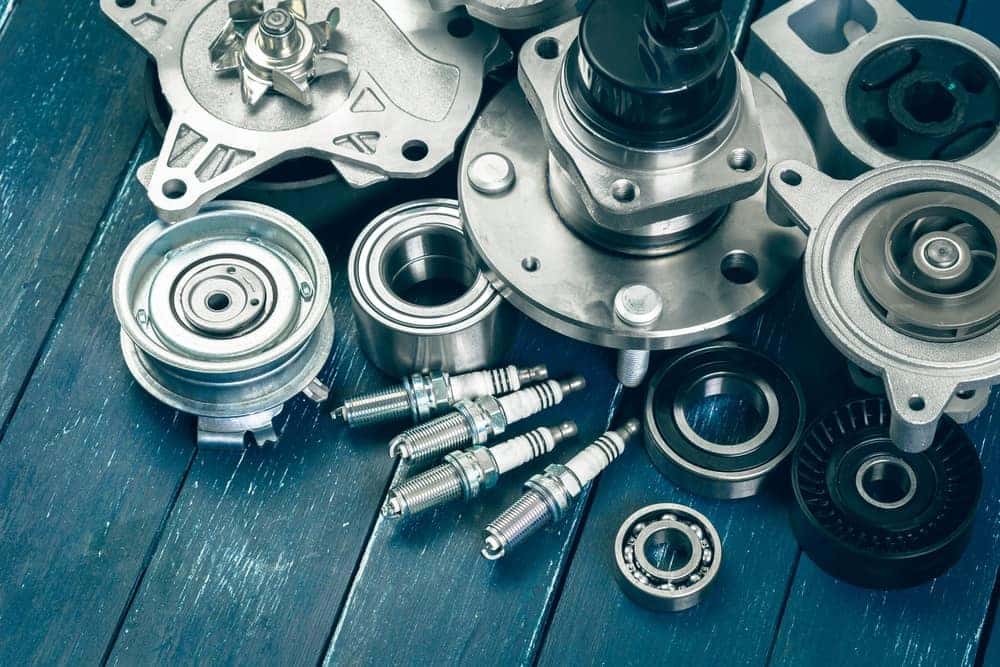 Genuine OEM Parts and Accessories
Whether you need to replace a tire, cabin filter, or major engine component, our parts center is sure to have the piece you need. Stocking components for all Mazda models, our knowledgeable team is ready to help you with your next at-home project.
Supplying the quality and dependability required to meet your Mazda's high standards, OEM (original equipment manufacturer) parts are made and used by the same manufacturer that built your vehicle. That means, the part will fit perfectly and work properly. Plus, OEM parts are generally more durable than using aftermarket parts.
---
Our Amenities
We understand the important role your vehicle plays in your day-to-day life, so that's why our service center also offers a long list of special perks, including a local shuttle service. With scheduled pickup and return within a 4-mile radius, you'll be able to head off to work after dropping off your car, so there's no need to interrupt your workday.
If you do choose to wait at our facility for our team to perform your tire rotation, you'll be treated to a cozy waiting area. Complimentary Wi-Fi enables you to get some work done or keep your kids entertained by streaming their favorite TV show on your laptop.
When we return your vehicle to you, we'll provide a complimentary car wash and vacuum so every aspect of your car will feel fresh and new. E-payments and Text2Drive messaging are other services we offer to make getting the automotive service you need easier than ever.
---
Visit Our Service and Parts Center Today!
Here at Paretti Mazda, we're committed to providing drivers throughout Metairie, Harvey, and New Orleans, Louisiana, with high-quality service over the life of your vehicle.
So, if your Mazda CX-5 or Mazda6 is need of maintenance or new parts, simply stop by during service hours or go online to schedule an appointment that best fits your busy schedule. We look forward to meeting with you.
---