Mazda Oil Change near River Ridge LA

We've all been there: Your parents ask you if you've taken your vehicle in for an oil change lately. Against your saying, your dad strolls out to the driveway, pops the hood, pulls out the dipstick, and notices that your oil levels are low or that the oil texture is gritty.
If you've noticed these irregularities with your motor oil, you probably need to schedule a Mazda oil change at Paretti Mazda near River Ridge, LA. Fortunately, our comprehensive service center is here to help! Down below, you'll learn how oil changes are completed, what signs to look out for, and the importance of routine oil changes.
What Are the Signs of a Needed Oil Change?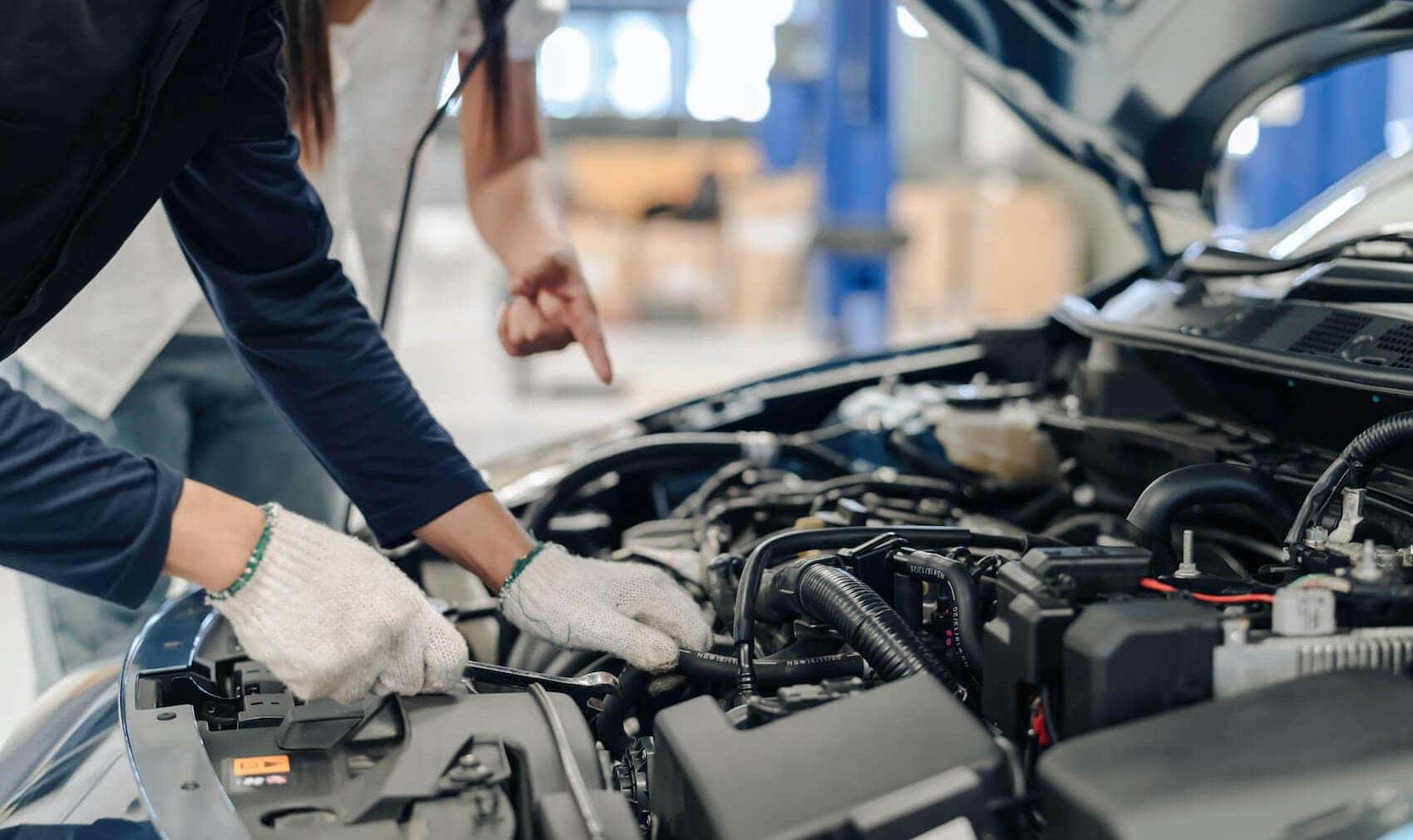 You know your car better than anyone. So, when there's a change in your Mazda sedan or SUV's performance, you probably notice it right away. Because oil changes are an integral part of your engine's performance, there are many telltale signs that an oil change is needed. Those signs include:
Increased engine noises or ticking
Check engine light/oil change light is on
Transmission issues
Shaking while idling
The cabin smells like oil
You may notice a couple of signs while you're out on the roadways. For instance, you may notice a cloud of smoke following you when you need an oil change—typical vehicle exhaust is steam. You may also notice oil slicks on your driveway or in the parking lot—this can point to oil leaks and needed oil maintenance.
Our Oil Change Procedure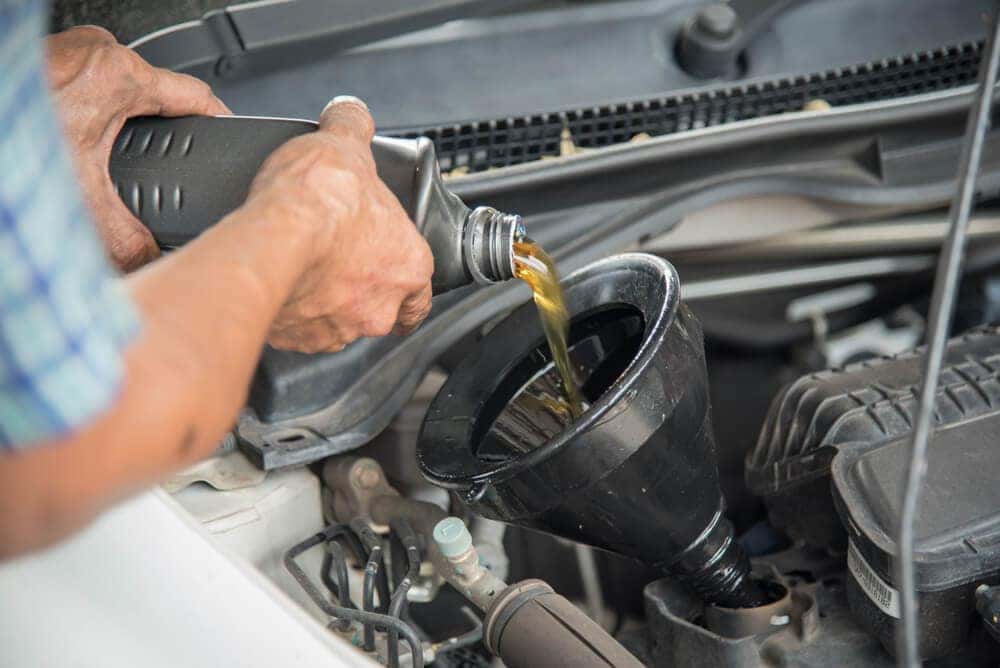 If you've noticed any of the signs mentioned above, your next step is to schedule an oil change at our Mazda service center. On appointment day, you will turn over your vehicle to our trusted technicians. From there, they'll put your ride into the shop and get to work on their typical procedure, which includes the following steps:
Remove gunky oil and oil filter
Clean out the oil reserve to remove any dirt, dust, and debris
Replenish the reserve with synthetic or conventional oil
Add a new oil filter
Check for any oil leaks or damage to the system
Our Amenities
Your satisfaction and convenience are our goals. With that being said, if you choose to wait for your Mazda to be serviced, you can wait in our cozy and welcoming holding facility.
Although we offer snacks and beverages for whenever you want them, we also welcome you to bring your own food and drink with you. For instance, you could stop by La Petite Sophie on the way to your oil change to purchase a made-fresh French pastry!
The Importance of Oil Changes in River Ridge LA
As a is a suburb of New Orleans, there is magic to experience in the cozy town of River Ridge. To make sure you can get around town for errands or take a trip to the French Quarter, having oil changes regularly performed on your Mazda is crucial.
Oil changes help the engine run smoothly—motor oil provides a buffer between all the engine's working parts, so they move together without friction.
Mazda vehicles are known for their sporty performance. Going without routine oil changes can cause their impressive performances to diminish and can cause further engine problems down the road.
Schedule an Oil Change Today
When your Mazda's next oil change is right around the corner, schedule an appointment at Paretti Mazda near River Ridge, Louisiana. Contact us!