Yoga Studios New Orleans

Searching for a place to strengthen your body as well as your mind? Then check out these yoga studios serving the New Orleans area! Read on to learn more about the classes these studios offer and how you can lead a more spiritual and enlightened life through the physical practice of yoga.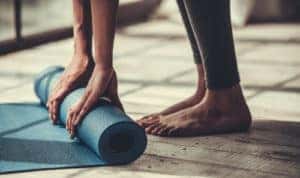 Janae Holmes and Kelly Boudreaux founded Free To Be Power Yoga as a place to work up a sweat while clearing your mind. Their Power Vinyasa classes, a challenging flowing sequence of poses, are held in a room heated at 90 to 95 degrees to full awaken your body and increase your heart rate.
Free To Be offers classes to beginners, intermediate, and advanced practitioners, so follow them on Facebook to learn more about the benefits of this heart-pumping yoga practice.
If you're looking for a more traditional practice, check out NOLA Yoga Loft. The Loft offers many different styles for a variety of different levels of practitioners and body types, so you're sure to find the ideal class for you. They also have Reiki, an ancient practice to promote and accelerate physical, mental, emotional, and spiritual healing.
The Loft is a great place to share, heal, de-stress, and learn from and with other people. So, follow them on Facebook today to learn more and stay updated with their special outdoor events and ceremonies.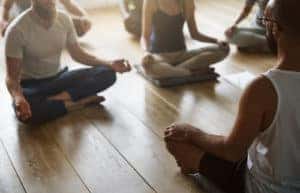 After Hurricane Katrina, Keith Porteous and Michelle Baker created Swan River Yoga as a way of merging the community in greater depth, healing, and togetherness. Their yoga classes combine physical poses with meditation, mantra singing, philosophy, community service, and massage for a unique practice designed for all levels of experience, ages, and backgrounds.
In addition to their classes, they have a Blue Moon Boutique on-site, stocked with all your yoga essentials. Follow them on Facebook today to learn more or to see some enlightening and inspiring posts.
Namaste!
Visit your favorite yoga studio today or hit up all three to see what they have to offer you firsthand. With various classes, teachers, and styles, you're sure to find your new favorite studio! And don't forget to follow them on Facebook to stay updated with all their events and special classes.