2021 MAZDA CX-5 Safety

Safety ranks as a high priority for you. Luckily, the 2021 Mazda CX-5 has you covered. We'll be running down the variety of safety systems for those shoppers throughout Metairie, Harvey, and New Orleans, Louisiana, so they'll understand what to expect.
Once you've learned about this car's safety protocol, you can explore more features at Paretti Mazda.
Extra Visibility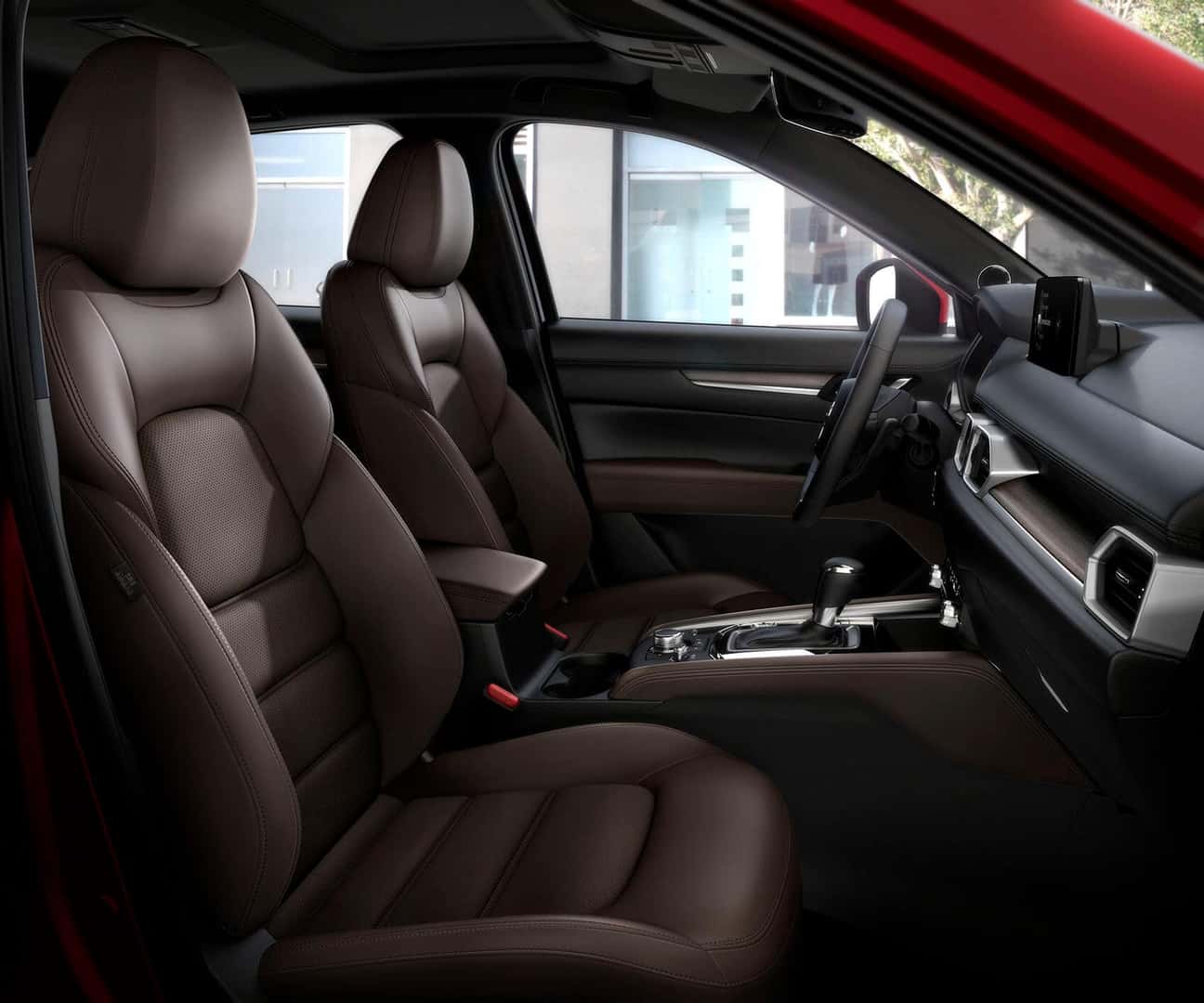 Gain extra eyes when you use these safety devices in your Mazda CX-5. While a rearview camera comes standard, you may prefer upgrading to the available 360° View Monitor.
Blind Spot Monitoring pairs with the Rear Cross Traffic Alert to give you more notice of these less-visible areas. If a car appears in your blind spot or passes behind you, you'll know to stay put until they move away.
While this doesn't count as visibility in the traditional sense, the optional Traffic Sign Recognition System notifies you about upcoming road signs. With the help of this feature, you'll know when the speed limit changes or to watch for a stop sign that's stationed at the end of the block.
Lane Management
These lane-centric systems will help you stay safe and remain in your lane when it's necessary to do so.
With the Lane Departure Warning System, if you start drifting into another lane when distracted, it sends out audible signals and visual alerts to get you back on track. This feature activates when your car is moving at 37 MPH or faster.
Partnered with the previous system, Lane-keep Assist ensures that you do stay in your lane. Gentle steering assists keep your Mazda CX-5 in line.
After a long day, you're sure to be tired. However, you still need to get to your destination in one piece. By adding the available Driver Attention Alert, you're getting a device that nudges you to stay alert and awake. If it senses a pattern of drifting, it signals that you should take a break.
For conquering either city travel or highway driving, the Mazda Radar Cruise Control with Stop & Go enables you to set a speed and a following distance. It adheres to those presets by slowing down or keeping up your vehicle's speed as needed.
Braking Action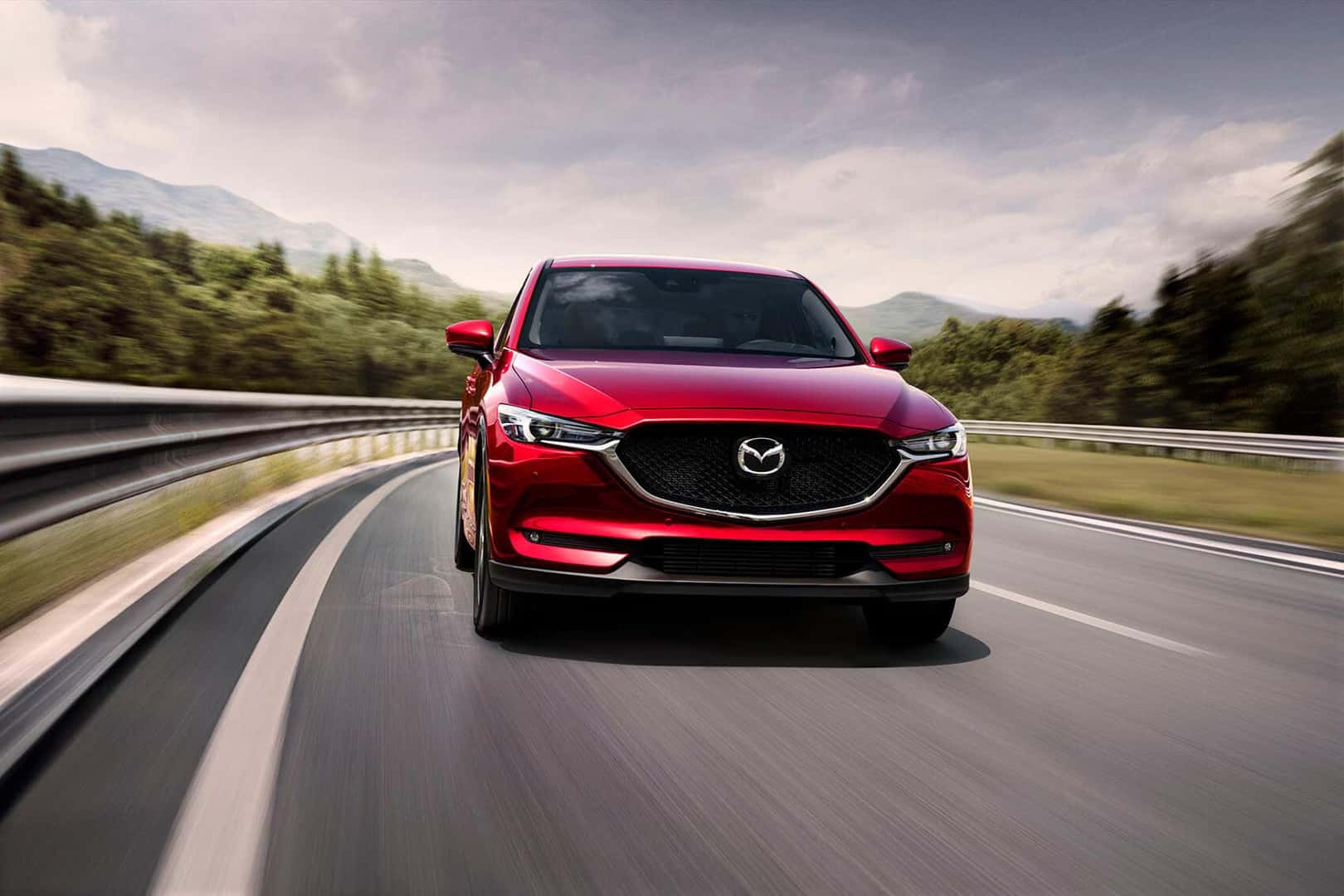 Of course, brakes are a must in any car. However, these Mazda CX-5 braking systems give you even more control.
To prevent unexpected incidents from occurring in front of your vehicle, the Smart Brake Support with Collision Warning puts on the brakes, if you don't stop on time.
Advanced Smart City Brake Support with Pedestrian Detection adds to the warnings for front collisions. It comes with the ability to spot pedestrians in your path and offers braking action for vehicles driving at speeds up to 50 MPH.
If you add Smart City Brake Support—Reverse, you're rewarded with braking power for the rear of your vehicle. This feature uses sensors located in the windshield to detect possible accidents. If the system senses this type of incident may be on the way, the brakes will engage to keep your car from getting involved.
See How the 2021 MAZDA CX-5 Prioritizes Safety
Make safety when driving your priority, with the 2021 Mazda CX-5. This SUV provides multiple systems that prevent accidents, manage your drive, and stop you in your tracks when riding around Metairie, Harvey, or New Orleans, LA.
For more information about other features or to get a safety demonstration, contact Paretti Mazda for a test drive.