Mazda Certified Pre-Owned vs Used

There's a lot of options to consider when searching for your next vehicle. So, to help you make a well-informed decision, the team at Paretti Mazda put together this helpful comparison of Mazda Certified Pre-Owned and used vehicles.
We invite our friends in Metairie, Harvey, and New Orleans to read on and discover which of these options is better suited to your specific needs. If you have any questions, contact a member of our team.
Mazda Certified Pre-Owned and Used Cars: What's the Difference?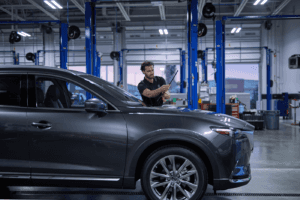 Both used and Mazda Certified Pre-Owned vehicles are cars with previous owners, but what's the difference between them? Certified models are distinguished from used cars due to the careful selection process they must undergo in order to earn the title.
For example, our certified cars must pass a 160-point inspection where every interior, exterior, and engine component is highly scrutinized. If any issues are detected, they must be fixed by a Mazda-certified technician to ensure everything's in peak shape. The result is a top-of-the-line pre-owned vehicle with potentially new parts that will help your travel the road with added confidence.
Benefits of Buying Mazda Certified Pre-Owned
The following are some of the benefits to getting behind the wheel of a Mazda Certified Pre-Owned Car:
Newer Vehicle with Lower Mileage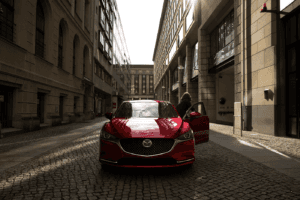 Certified vehicles can be no older than six model years and must have fewer than 80,000 miles, so you're getting a car with less wear and tear than an older model.
The first step to certifying a pre-owned car is to check the vehicle history report to ensure there was no major damage or accidents in its past.
Mazda Certified Pre-Owned cars come with a 12-month/12,000-mile limited warranty and 7-year/100,000-miles powertrain warranty for a greater peace of mind.
Emergency Roadside Assistance
Whether you need a tow or a quick tire change, certified models have your back with complimentary 24-hour emergency roadside assistance.
There are even more benefits to selecting your next vehicle from the certified program. So, if you want to learn more, speak to a member of our team today.
Mazda Certified Pre-Owned vs Used: Which Should Your Choose?
The answer to whether you should select a Mazda Certified Pre-Owned or used car for your next ride lies in your specific lifestyle needs. If you're looking for a pre-owned ride with lower mileage and a host of warranty benefits, selecting from the certified program is probably a good idea. But, since these vehicles are in high demand, you'll have fewer options to choose from. So, if you want a wide range of mileage and model year options, select a used car.
Speak to a member of our team today about your specific lifestyle needs and we'll help guide you to towards the right decision.
Explore Our Mazda Certified Pre-Owned and Used Inventory Today!
Paretti Mazda is proud to offer a great inventory of certified and used models like the popular Mazda3 and Mazda6. Drivers in Covington, Harvey, and New Orleans can stop by today to meet with a member of our sales team to explore our vast selection of sleek rides.